POWERFUL BEAM LIGHTING
Plug & play, LED beam lighting system.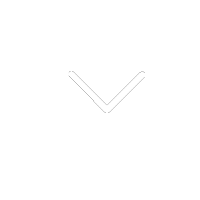 Powerful LED Beam Lighting
Although ToroBeam® was designed for edge lit advertising lightboxes in mind, this powerful beam lighting system can offer solution to many lighting application especially architectural design for residential and commercial use.
Components on ToroBeam® strips are drip coated with silicon to protect them from water so you can use them outdoor in signage or other lighting applications.
Low voltage, low wattage, high lumens. Brighten up your projects with ToroBeam® LED beam lighting system.
---
Plug & Play System




We simplified the way we connect one LED bar to another with a Barrel connector system. Simple and easy to use. Connect up to 45 LED beams (max 82 watts per segment) in one lighting segment to power source.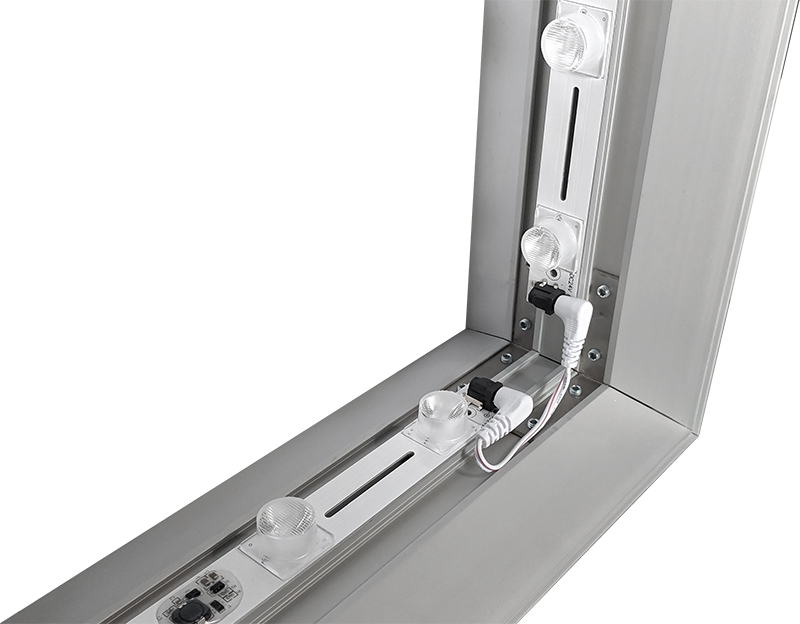 Perfect Beam Angle




ToroBeam® optical lenses were engineered to emit light beam angles at 70° X 10° to maximize light distance and minimize hotspots on defuser fabric, film or acrylic sheets in lightboxes or other framed projects. For architectural lighting, such as large outdoor wall scones, ToroBeam® is an ideal solution.
---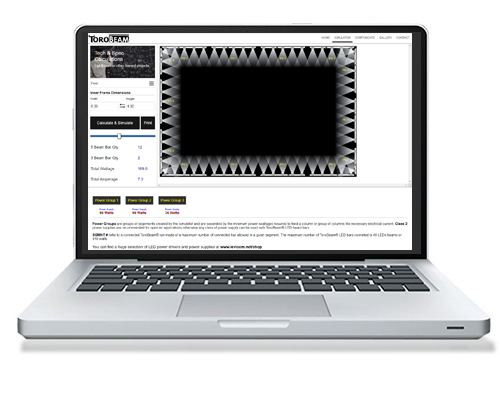 We made it easy for our customers to calculate and simulate power segments and required beam bars for framed projects, such as lightboxes or cloud lighting using ToroBeam® LED beam lighting system with our easy to use online simulator.
The simulator can help you assess the scope of your project instantly for both cost and power requirements.
Click
here to view simulator.
Product Specifications

---

TB-3L
TB-5L
LED Beams
3 Beams
5 Beams
Material
Aluminum Core / PCB
Dimensions (cm)
25.0 X 2.7 X 0.2


(9.84" X 1.06" X 0.08")

42.6 X 2.7 X 0.2


(16.77" X 1.06" X 0.08")

Lumen Output
900lm
1500lm
Wattage
7.7w
12.8w
Voltage
24vDC
LED Chip
Samsung 3535
CRI / CCT
6500k / >70
Protection Rating
IP54
ToroBeam® by Levicom Inc. 2021 :: All Rights Reserved